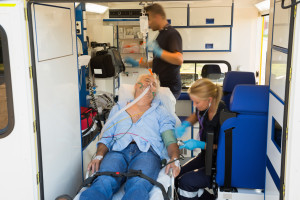 What should you do if you've been hurt in an accident or a car accident and sustained a personal injury in Raleigh, North Carolina?  Unfortunately, many people will be in an accident and injured at some point in their lifetime.  The FIRST thing to do is get to a safe place.  But there are many more things that you need to do in order to care for yourself and maximize your chances for success with a personal injury case. Remember, that not all injuries are felt or are visible immediately following an accident.  The injuries sometimes show up later and the effects are longer lasting.
If you've been hurt in an accident, here are key steps to protect your case and prepare for your initial meeting with your motor vehicle accident attorney in Wake County:
Remain calm and protect yourself from further injury. If you're in Pain, Numb, or Dizzy, seek medical attention immediately.
Gather all pertinent medical and insurance information for documentation.
Take pictures of the accident and your injuries, but do not post anything on any social media sites.
Do not text, email or electronically message with others related to this case because it can also be used against you.
Make sure to report it to the proper authorities, police, fire, EMT
Keep a medical diary of your symptoms with pictures and report everything to your doctor, even if it's minor.
Document the time lost from working.  You can be compensated for lost wages.
Keep a record of all medical visits and bills and receipts associated with the accident.
Maintain a list of witnesses and their contact information, at the scene of the accident.
Most importantly, do not communicate with the other party, who is at-fault. Or their insurance adjusters, medical claims people, etc. The insurance adjuster for the other party will contact you and record the conversation to use against you. Remember, they are not your friend!
We're sorry that you have been injured and know that there is nothing we can do in order to make you feel the same as you felt before your accident. If we could go back in time and prevent you from being injured, we would. However, contact us and we will do our best so that you are compensated for your injury. For more information, contact Chris Anglin at 919-803-1516 or use the message link below.
3 Things to bring with you when we speak with you about your case:
All Medical Records
2 Years of your Tax Return (Proof of Wages)
Social tagging:
accident
>
accident information form
>
Anglin Law Firm
>
at-fault
>
Chris Anglin
>
hurt
>
injuries
>
medical
>
Raleigh
>
Wake county